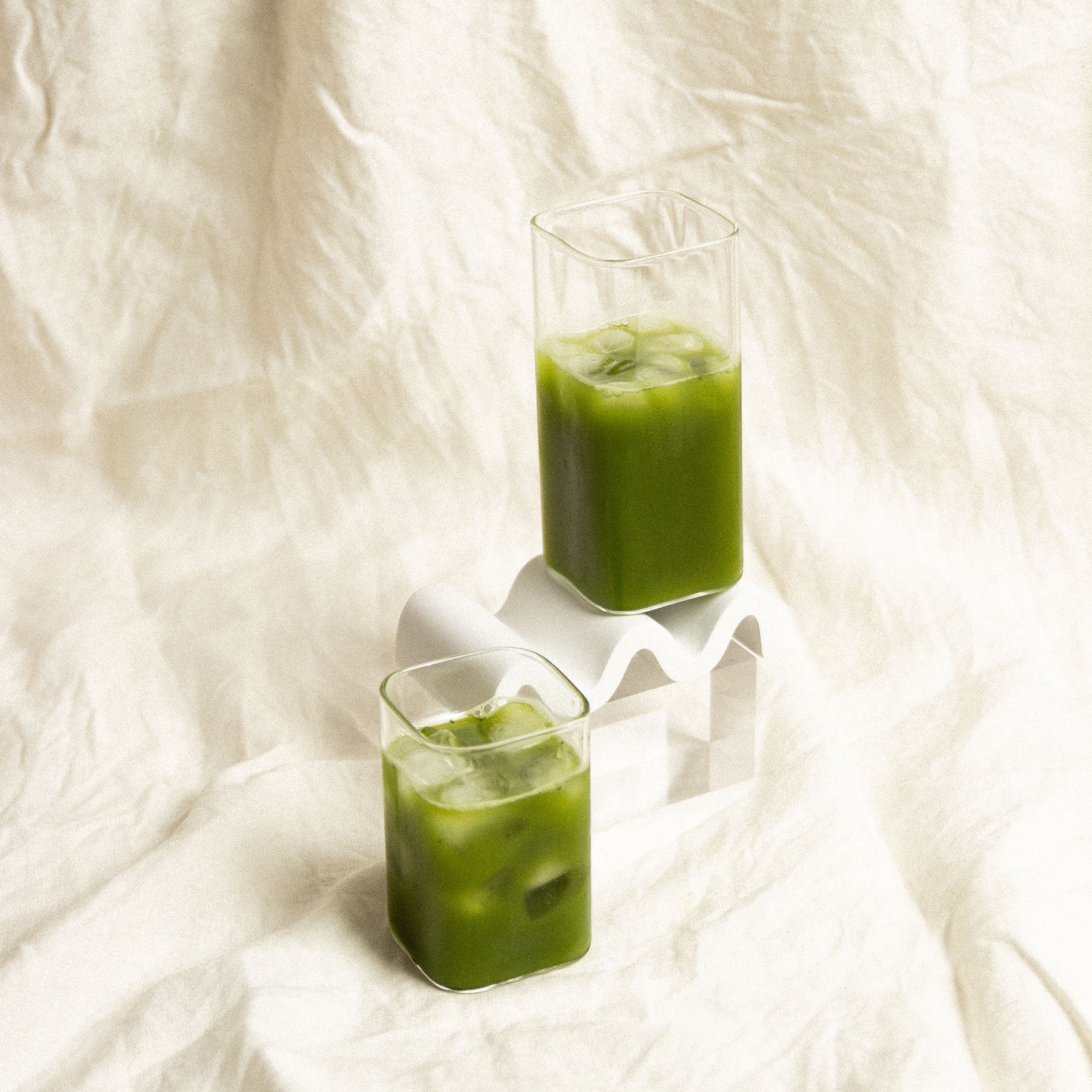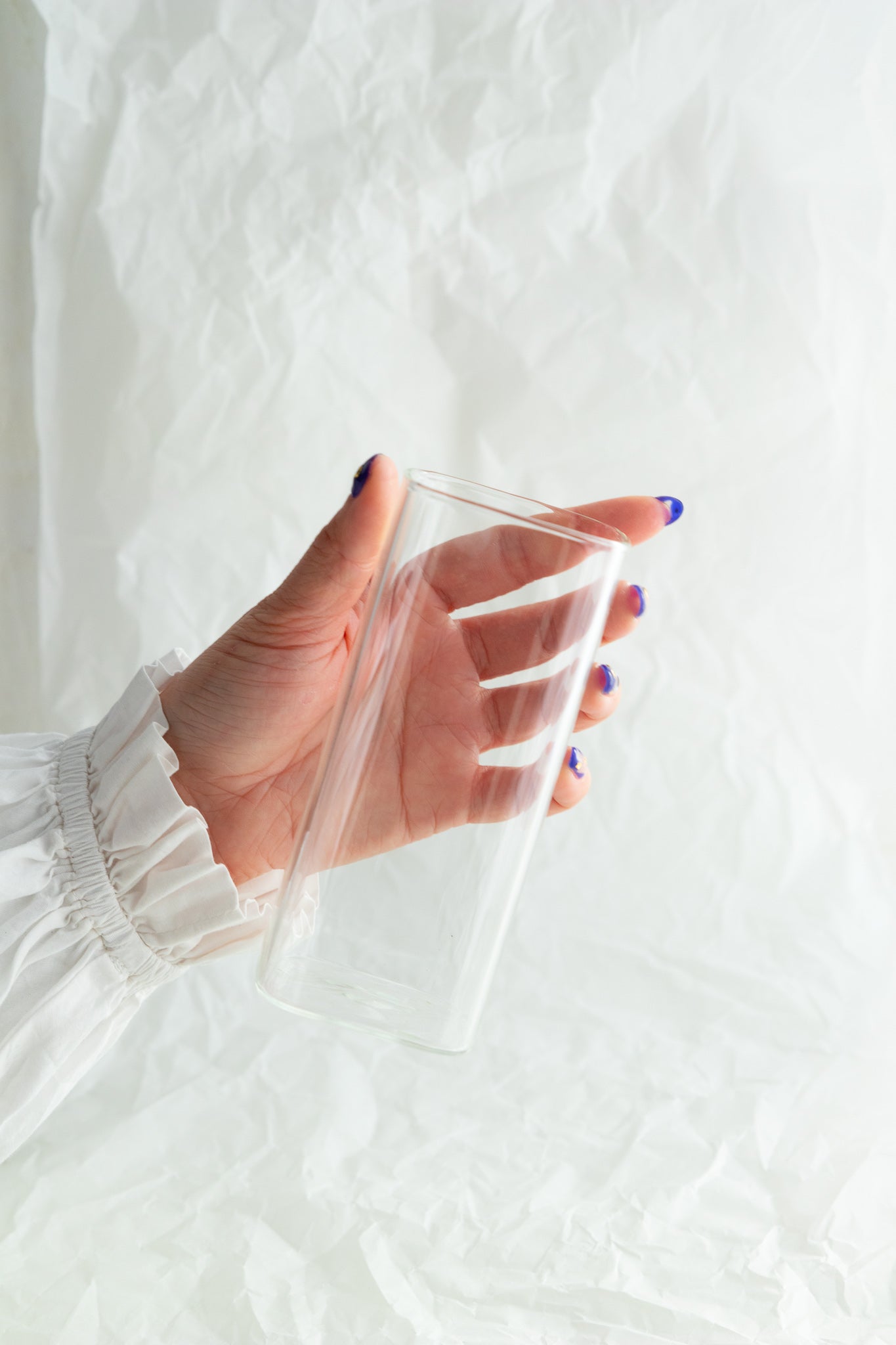 For that minimalist aesthetic, this Tall Glass Cup will be the perfect fit in your kitchen. 

A new favourite for our matcha drinks, this cup suitable with hot or cold drinks. 
Specification
460ml
Width: 6 cm
Height: 14 cm


Made from borosilicate glass. Dishwasher safe. Thermal shock proof.
Made in China. 
FAQ
What does Matcha taste like?
It is rich, balanced yet sharp. Our matcha is unique to our organic farm, it smells sweet with earthy undertones, a fruity aroma and tang. Poor quality Matcha will taste bitter and be close to yellow tones as opposed to green tones.
What can I use Matcha for?
Almost anything you like - get creative! Most popular recipes include tea, lattes, chocolate, smoothies, pasta and list goes on.
Can I have too much Matcha?
While 1/2 tspn - 1 tspn is all you need to get the benefits of Matcha, there is only so much your body can absorb. One to two servings of Matcha per day is reasonable. But remember, keep everything in moderation.
What's the best way to store Thea Matcha?
Keep in a cool, dry spot, sealed in an airtight container that you can recycle or reuse. Our tins are available in 30g, 50g (limited time) and 100g. To increase the shelf life, storing in fridge is the best option. Keep away from storing in glass as it will expose matcha to sunlight.
Do you offer Buy Now Pay Later on subscriptions?
Unfortunately we are not able to activate Laybuy/Afterpay on subscription products due to the incompatibility between the software. BNPL is available on non subscription products only.
Can I use my loyalty points on my subscription order?
Yes you can, but codes do not automatically sync up with our subscription app so please chat with us or email hello@thea.co.nz and we will get that applied ASAP!
Shipping
Free Shipping over $50*
Free standard shipping for orders over $50 in New Zealand, over $75 for Australia and $150 everywhere else.
​How long will my order take to arrive?
​It may take up to 24 - 48 working hours to process your order. Delivery times will be up to 2 working days. Rural, please allow an extra 2 working days. Your order will be delivered with NZ Post (non signature) or Aramex. We do try to get this out to you as soon as possible! For International orders, it may take up to 24 - 48 hours to process your order and it will take 2-6 working days for express delivery with DHL Express OR up to 21 working days for standard delivery through NZ International post.If a product is out of stock, we will notify you. If you have pre-ordered product, we will let you know asap on any updates!
​Do you ship to PO boxes?
We do not ship to PO boxes - sorry!