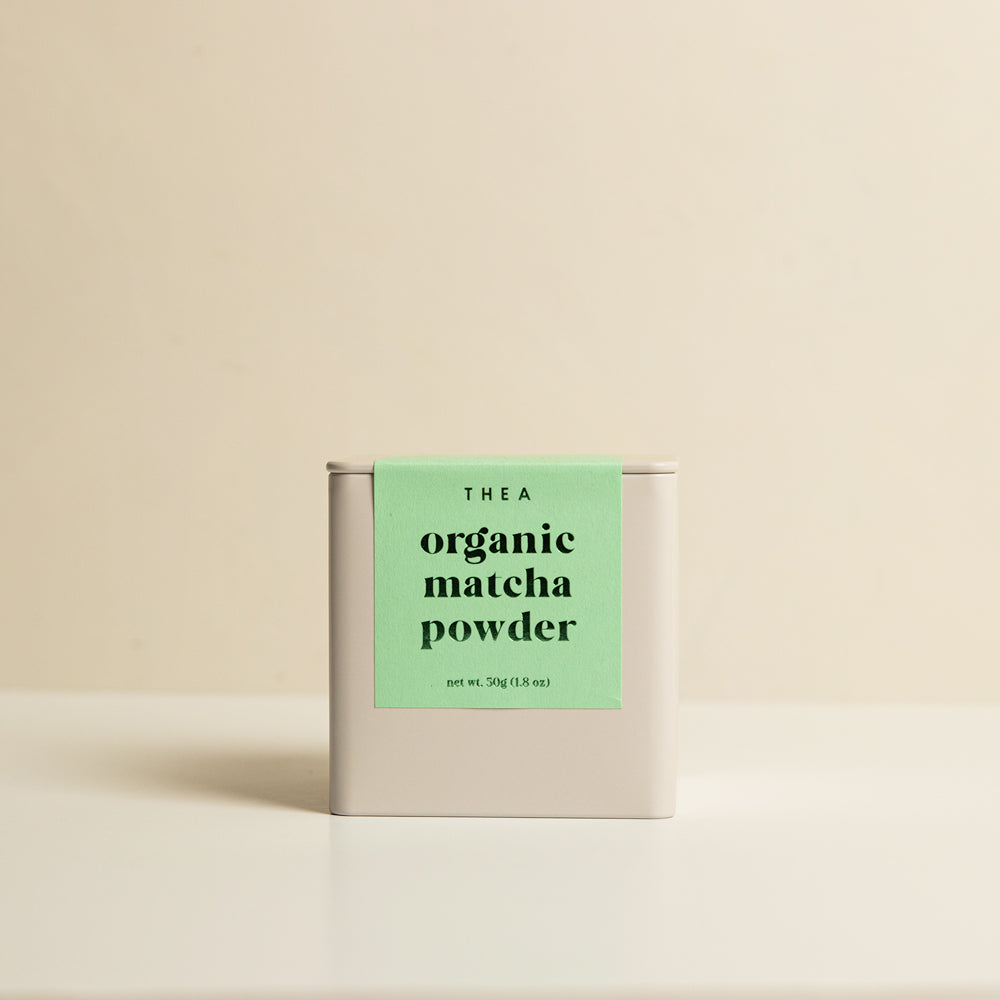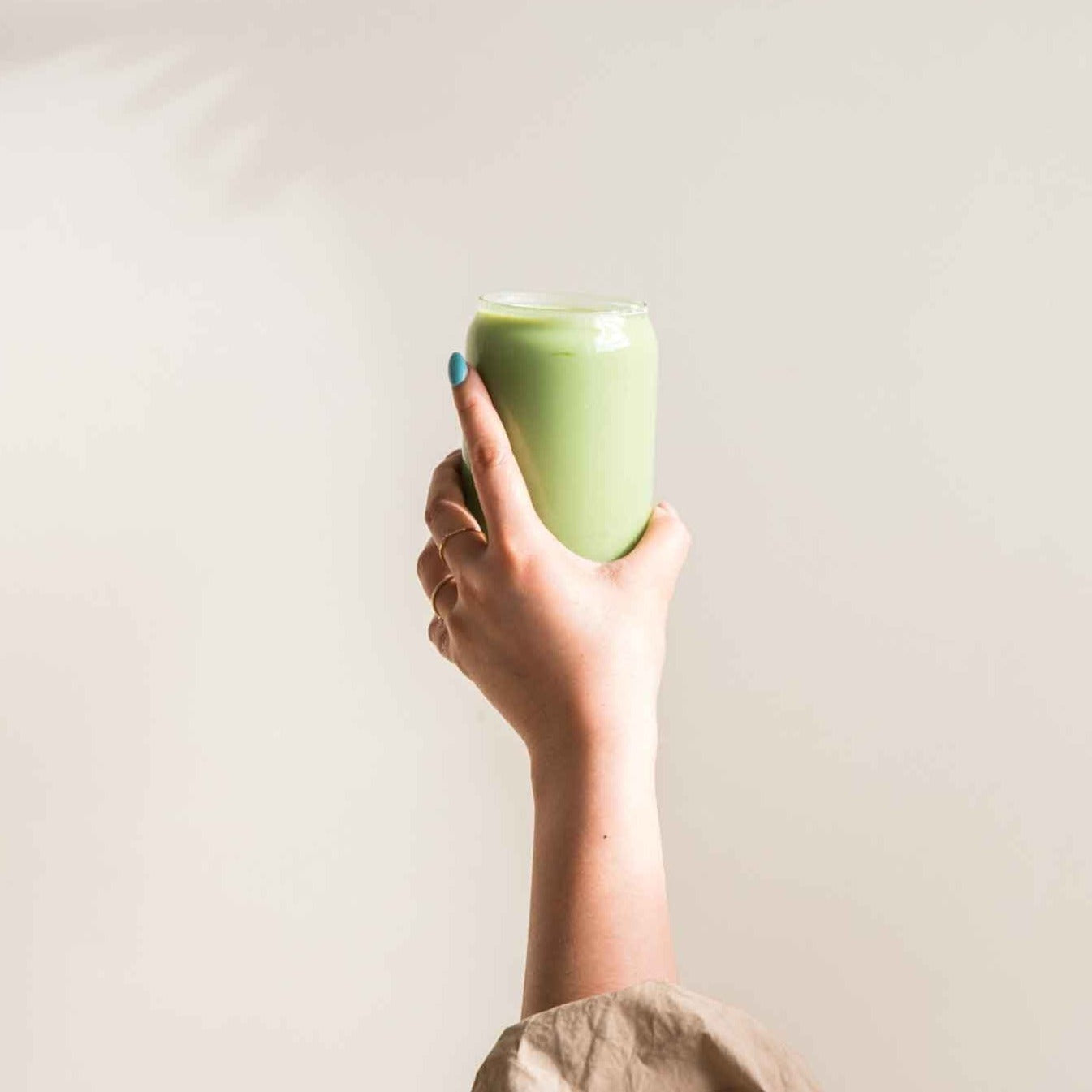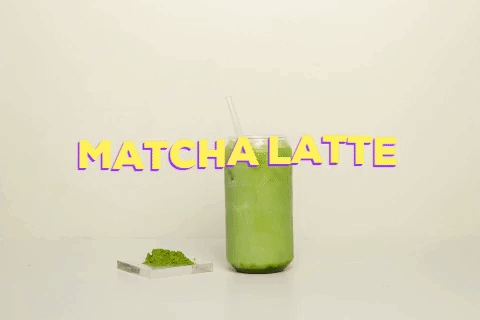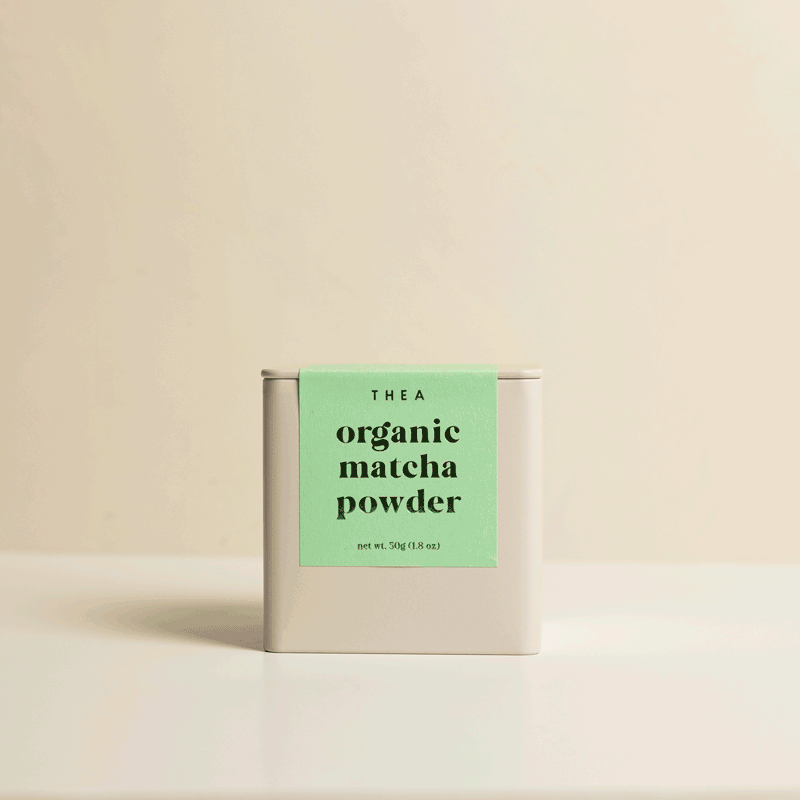 Premium Organic Matcha Powder - 50g
Limited Edition size 50g Matcha, includes a reusable tin that keeps your matcha out of light and airtight. 
What is matcha?
This trending superfood is powdered stoneground green tea leaves - think of a supercharged green tea! We work closely with an organic farm in Japan who has organic certification with the Japanese Agricultural Standard (JAS).
Why use matcha?
Perfect for you if you struggle with coffee and needing an alternative! Matcha is unique because of the amino acid L-Theanine present. When paired with matcha's naturally occurring caffeine, this lessens the side effects normally associated with coffee such as anxiety and restlessness. It's also a great natural food colouring and commonly seen in baked goods and desserts.

Benefits
- High in antioxidants as it's a concentrated green tea
- Sustained energy release from caffeine, perfect for those avoiding coffee
- Versatile: Can be made in to latte, added to smoothies, dessert and baked goods.
- Source of L-Theanine which helps you relax and keep you focused
Taste
Has a silky and smooth floral undertones with deep umami notes. Best used raw, as tea or enjoy as a Matcha Green Tea Latte!
Our organic matcha is premium grade, bright green, tastes smooth and mellow.
 It's not bitter compared to other matchas - You'll notice the difference.

No added sugar or fillers, just pure organic green tea powder
Storage
Matcha powder is sensitive to light and air, once exposed it will start degrading slowly. Please keep out of the light and in an airtight container to prevent oxidisation which causes Matcha to lose its vibrancy and flavour. You may also chill in the fridge to increase longevity. 
Thea Tip : 1/2 tsp (1g)  can last you 2-3 cups of Matcha as it will settle to the bottom of your cup/mug if you leave it for 20 minutes. We recommend between 1/2 tsp (1g) and upwards to 1 tsp (2g) of Matcha in a day, which we find provides a great slow release of energy for an extended period of time. 
Best before 11/23
Please note: Contains Caffeine. If you are pregnant or on prescription medication, seek professional advice first if you have concerns. 

Our packaging is 100% recyclable - Or you can use it as a cute way to store anything!
Matcha Nutritional Information per 100g
Item
Value
Energy
324kcal
Water
5.0g
Protein
30.6g
Fat
5.3g
Ash
7.4g
Sodium
6mg
Sodium Chloride
0g
Caffeine
3.2g
Tannin
10g
Carbohydrate
38.5g
Premium Organic Matcha Powder - 50g
FAQ
What does Matcha taste like?
It is rich, balanced yet sharp. Our matcha is unique to our organic farm, it smells sweet with earthy undertones, a fruity aroma and tang. Poor quality Matcha will taste bitter and be close to yellow tones as opposed to green tones.
What can I use Matcha for?
Almost anything you like - get creative! Most popular recipes include tea, lattes, chocolate, smoothies, pasta and list goes on.
Can I have too much Matcha?
While 1/2 tspn - 1 tspn is all you need to get the benefits of Matcha, there is only so much your body can absorb. One to two servings of Matcha per day is reasonable. But remember, keep everything in moderation.
What's the best way to store Thea Matcha?
Keep in a cool, dry spot, sealed in an airtight container that you can recycle or reuse. Our tins are available in 30g, 50g (limited time) and 100g. To increase the shelf life, storing in fridge is the best option. Keep away from storing in glass as it will expose matcha to sunlight.
Do you offer Buy Now Pay Later on subscriptions?
Unfortunately we are not able to activate Laybuy/Afterpay on subscription products due to the incompatibility between the software. BNPL is available on non subscription products only.
Can I use my loyalty points on my subscription order?
Yes you can, but codes do not automatically sync up with our subscription app so please chat with us or email hello@thea.co.nz and we will get that applied ASAP!
Shipping
Free Shipping over $50*
Free standard shipping for orders over $50 in New Zealand, over $75 for Australia and $150 everywhere else.
​How long will my order take to arrive?
​It may take up to 24 - 48 working hours to process your order. Delivery times will be up to 2 working days. Rural, please allow an extra 2 working days. Your order will be delivered with NZ Post (non signature) or Aramex. We do try to get this out to you as soon as possible! For International orders, it may take up to 24 - 48 hours to process your order and it will take 2-6 working days for express delivery with DHL Express OR up to 21 working days for standard delivery through NZ International post.If a product is out of stock, we will notify you. If you have pre-ordered product, we will let you know asap on any updates!
​Do you ship to PO boxes?
We do not ship to PO boxes - sorry!